Since 1996, Trex has invented, defined and perfected the composite deck category with a lineup of low-maintenance, high-performance, eco-friendly products that fundamentally change the way we live outdoors. It's no wonder so many happy deck owners consider Trex the best decking material.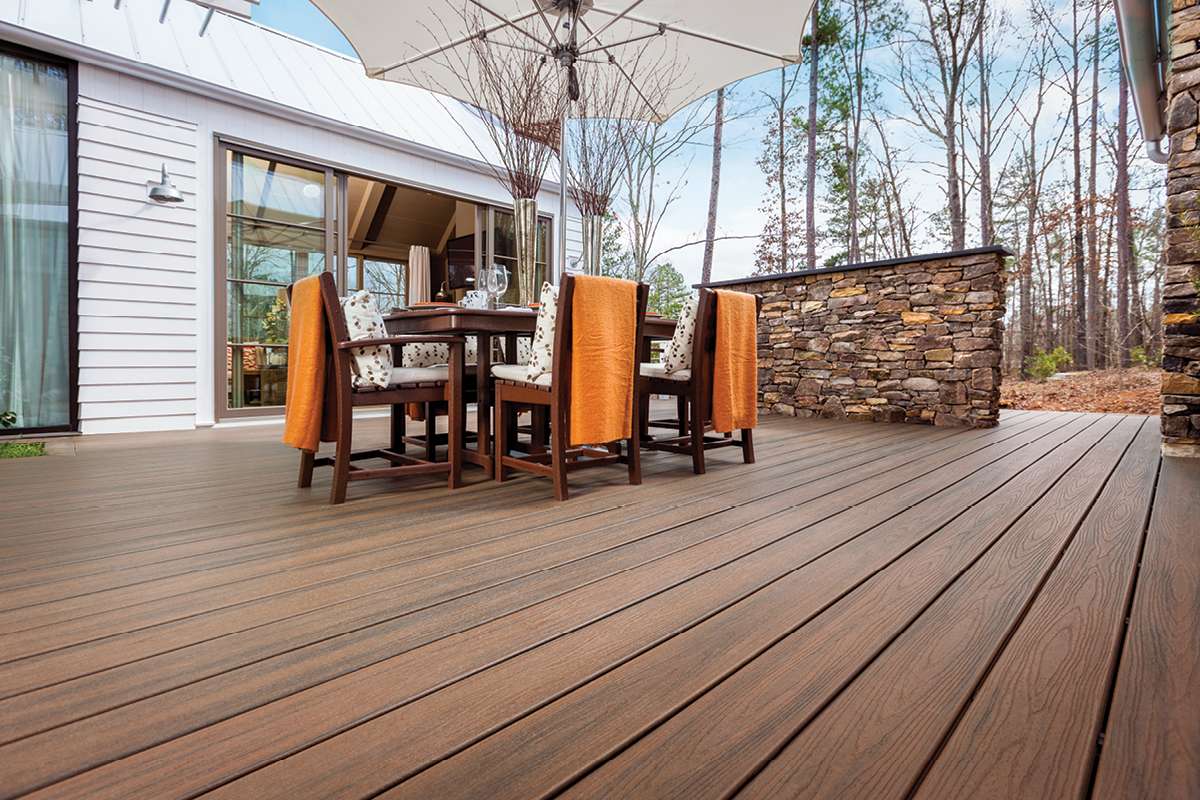 Fade & Stain Resistant
Won't warp, Rot, Crack or Split
Mould & Mildew resistant
Splinter Free
Clean up in Soap & water
No Staining or Oiling required, Ever!
25 Year Limited Residential Warranty
25 Year Limited Fade and Stain Warranty
Made from 95% Recycled Materials
Available in 7 Colours (in Australia)
Deep, Rich Wood Grain
Protective Outer Shell
1 board contains over 2500 recycled plastic bags
Always Green
At Trex, decking is comprised of 95% recycled materials—namely, recycled wood, sawdust and plastic film. This earth-friendly formula, coupled with groundbreaking green processes, makes it hard to find a company more actively aware of its impact on the environment.
Unmatched Warranty Coverage
Trex decks will not rot, warp, crack or be devoured by termites. Full Stop! In fact, while all of our decking products offer a 25-Year Limited Residential Warranty against material defects, we also add an additional layer of coverage with our 25-Year Limited Residential Fade and Stain Warranty. (See website for more info)
Recycled Wood
Locally sourced reclaimed wood that would otherwise end up in a landfill finds its way into Trex high-performance composite decks. By using reclaimed sawdust, we never have to cut down a tree to make our products. Ever!